Register Now!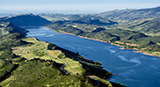 Registration is now open for the 2016 AgrAbility National Training Workshop. Join us as we celebrate 25 years of AgrAbility at the 2016 AgrAbility National Training Workshop in Fort Collins, Colorado April 11-14. Visit www.conf.purdue.edu/agrability16 to register.
Registration closes April 8. There will be no on-site registration.
Professionals and consumers from all over the country will participate in four days of plenary sessions, breakouts, tours, networking, and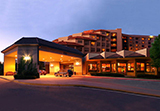 special events.
This year's conference headquarters is the Fort Collins Marriott located near Colorado State University and historic Old Town.
AgrAbility is honored to have Dr. Temple Grandin,professor of Animal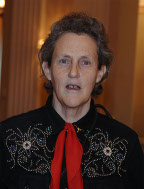 Science at Colorado State University give theopening keynote address on Tuesday, April 12. Dr. Grandin was diagnosed with autism as a child. Her parents were told that she should be institutionalized. Dr. Grandin has since become a successful livestock-handling equipment designer, prominent author, and speaker on the subject of autism and cattle handling (www.templegrandin.com).
Attendees will also have the opportunity to hear Amberley Snyder give a closing keynote address at the banquet on Wednesday, April 13.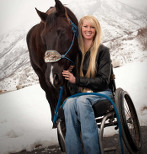 Amberley is a barrel racer, breakaway roper, and motivational speaker who was injured in a car accident in 2010. She was told that she would never have a chance of recovery and that her rodeo days were over. A year and a half later, she figured out how she could continue to barrel race and has also picked up breakaway roping.
Some of the conference highlights include:
Pre-conference sessions/tours Monday
A welcome reception Monday evening
Breakout sessions on Tuesday and Wednesday covering a wide variety of topics with special "unconferencing" sessions to tap the expertise of the participants
Silent and live auctions to benefit the farmer/rancher travel stipend program following Wednesday night's banquet and keynote address
Thursday tours featuring local agricultural enterprises and rehabilitation facilities
We are currently accepting exhibitors and sponsors. If you are interested, please download and fill out the corresponding form below.
Photos by Fort Collins Marriott, VisitFtCollins, Anders Krusberg/Peabody Awards, and Amberly Snyder
Last updated: 23-Mar-2016 1:54 PM
For more info...
Kylie Hendress
National AgrAbility Project
225 South University St.
West Lafayette IN 47907-2093
khendres@purdue.edu
(800) 825-4264
Off-site Events
Several exciting off-site events are planned for the workshop this year