.
.

Register Now!
Join us March 31-April 3, 2014 in Lexington, Kentucky for the 2014 AgrAbility National Training Workshop, the premier training event addressing issues of disability in agriculture.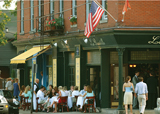 Professionals and consumers from all over the country will particpate in four days of plenary sessions, breakouts, tours, networking, and special events.
This year's conference headquarters is the Downtown Lexington Hilton located in the heart of Downtown Lexington overlooking Triangle Park.
Registration closes on March 28! There will be no onsite registration.
Don't miss the following special speakers.
Janet LaBreck is Commissioner of the Rehabilitation Services Administration (RSA). This federal agency provides leadership and fiscal resources to assist state and other agencies to provide vocational rehabilitation (VR), independent living (IL), and other services to individuals with disabilities. Ms. LaBreck was formerly the Commissioner of the Massachusetts Commission for the Blind.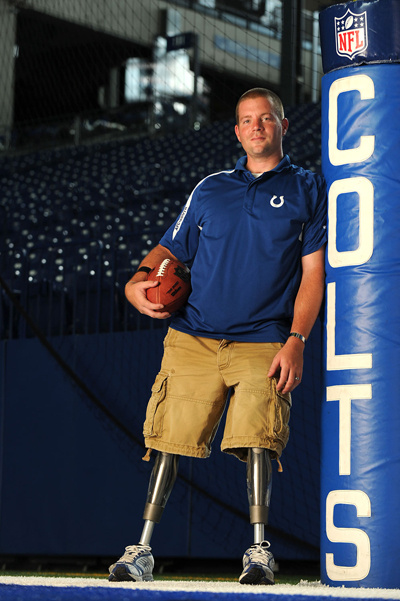 Josh Bleill, Community Spokesperson for the Indianapolis Colts will be the keynote speaker for the banquet on Wednesday evening. Bleill is a disabled war veteran who wrote, "One Step at a Time: A Young Marine's Story of Courage, Hope, and a New Life in the NFL," a book that follows his journey from enlistment to active duty, through rehab, and to his current job with the Colts.
We are currently accepting vendors and sponsors. If you are interested, please download and fill out the corresponding form below.
Some of the conference highlights include:
Pre-conference sessions/tours Monday including a tour of Cardinal Hill Rehab Hospital and a session on conducting worksite assessments
A welcome reception Monday evening
Breakout sessions on Tuesday and Wednesday covering a wide variety of topics with special "unconferencing" sessions to tap the expertise of the participants
Invited speaker Janet LeBreck, Commissioner of the Rehabilitative Services Administration
Silent and live auction to benefit the farmer/rancher travel stipend program following Wednesday night's banquet and keynote address
Thursday tours featuring AgrAbility customer site visits, a tour of the Kentucky Horse Park, and tours of local agritourism enterprises
Photos by Lexington Visitors Bureau and Downtown Lexington Hilton
Last updated: 06-Feb-2014 2:52 PM
For more info...
Kylie Hendress
National AgrAbility Project
225 South University St.
West Lafayette IN 47907-2093
khendres@purdue.edu
(800) 825-4264
Off-site Events
Several sites are featured for the off-site events including Cardinal Hill Rehab Hospital, FoodChain, Kentucky Horse Park, Buffalo Trace Bourbon Distillery, and AgrAbility Client Farms.