Pre-Conference: Monday, March 31: 1-4 pm
Tour of Cardinal Hill Rehabilitation Hospital
We hope you will be able to join us for a pre-conference tour of Cardinal Hill Rehabilitation Hospital on Monday, March 31 from 1:00 - 4:00 p.m. Tour participants will meet in the hotel lobby at 12:45 p.m. to board the bus. Lunch will not be provided. The fee for this tour is $15.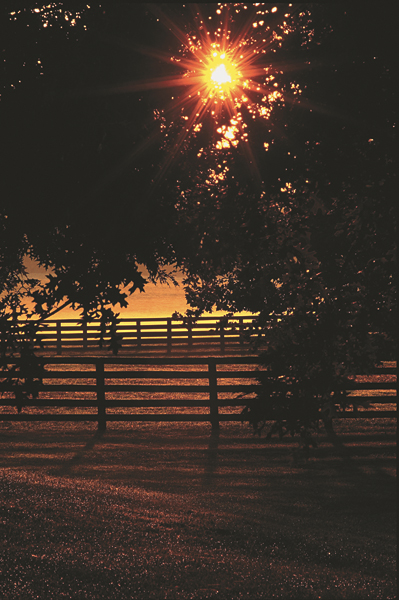 Cardinal Hill Rehabilitation Hospital is a freestanding facility dedicated exclusively to physical rehabilitation. The Hospital serves patients of all ages from infants to geriatrics and treats a variety of disabilities. The Hospital has inpatient, outpatient, home health, and adult day care programs. Specialty programs address spinal cord injury, brain injury, stroke, and other neurological and orthopedic conditions.
The tour will consist of visiting all programs, inpatient and outpatient,
including the therapeutic garden. Other points of discussion will include
the technology involved in the rehab process and the research that is
being done at Cardinal Hill. The tour will begin with a short historical
overview, a discussion about current trends in rehabilitation, and an
explanation of the connection between Agrability and Cardinal Hill.
Worksite Assessments for Assistive Technology
Farmers often fabricate devices and processes to help them overcome their limitations but end up making modifications that may be more hazardous. It is important for AgrAbility professionals to assess the possibility of secondary injury on assistive technology (AT), to prevent or minimize further injuries. The fee for this session is $20.
New Staff Training
This session gives an overview of the AgrAbility Program for new staff members or those wanting a refresher. Some topics covered include: a perspective from the USDA, the role of the National Project, resources available, evaluation procedures, and sources of help inside and outside AgrAbility. Participants will also have opportunities to network with one another, NAP staff members, and USDA contacts. There is not a fee for this session.

Off-Site Tours: Thursday, April 3: 8 am-5 pm
Kentucky Horse Park and Berea College Farm Tour (Full Day Tour with the Option to Leave at 11:30 am)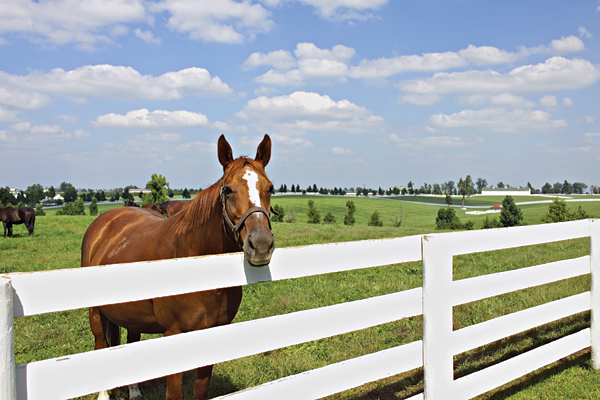 Tour Kentucky Horse Park, the "epicenter of equestrian life, sports, and business." Attendees will learn tour the Horse Park and will visit the Central Kentucky Riding for Hope (CKRH) center located on the grounds to learn about the therapeutic riding programs offered there. After the Horse Park, tour participants will travel to Berea College for lunch at the historic Boone Tavern Restaurant followed by a tour of the Berea College farms. At the conclusion of the farm tours, attendees will have the opportunity to shop at the Berea College Crafts store where all items sold are made by Berea students.
Tour participants who wish to only participate in the morning tour will have the option to be dropped off at the hotel at 11:30 a.m.
Urban Agriculture, Bourbon Distillery, and AgrAbility Client Farm Tour (Full Day Tour)
This tour will first take participants to an AgrAbility client's farm to tour his operation. The next stop will be Buffalo Trace Distillery where participants will tour the facility and learn about how bourbon is made and bottled. Lunch will be served at the Firehouse Café at the distillery. Lastly, participants will travel to an urban indoor educational farm called FoodChain. This aquaponics facility's mission is to "reconnect people with their food by providing education and demonstration of sustainable, indoor food production."


Last updated: 06-Feb-2014 2:52 PM
For more info...
Kylie Hendress
National AgrAbility Project
225 South University St.
West Lafayette IN 47907-2093
khendres@purdue.edu
(800) 825-4264
Off-site Events
Several sites are featured for the off-site events including Cardinal Hill Rehab Hospital, FoodChain, Kentucky Horse Park, Buffalo Trace Bourbon Distillery, and AgrAbility Client Farms.