Pre-Conference Tours: Monday, April 13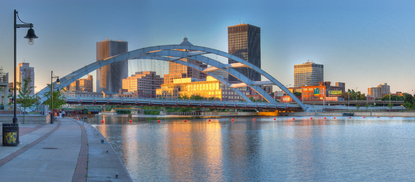 We hope you will be able to join us for one of our pre-conference tours that will take place from 1:00-4:00 p.m. on Monday, April 13. Make sure to register early as each pre-conference tour will be limited to a maximum number of 18 participants. The cost to attend either tour is $25/person. Transportation will be provided.
Option 1: Equicenter
Tour the New York EquiCenter to learn how both horses and horticulture can serve as therapy for many individuals. EquiCenter's purpose is to foster the personal growth and individual achievement of people with disabilities, at-risk youth, veterans, and their families using a wide range of therapeutic equestrian activities. Additionally, the Seeds for Success Program is a horticulture program benefiting participants physically, mentally and emotionally from gardening activities geared towards each individual's goals and interests.
Option 2: Allens Hill Farm
Explore Allens Hill Farm, home to rabbits raised as livestock and an aquaponics growing facility. Owners John and Carolyn Loveland are believers in natural goods that are sold in their retail store including many baking mixes, spice mixes, and syrups. This tour is at capacity and closed for registration.
Tuesday Evening Tour of Niagara Falls
An evening trip to Niagara Falls will be offered on Tuesday night, April 14 for anyone interested in a guided tour of the Falls. Following the guided tour, participants will have dinner at the Niagara Falls Culinary Center followed by a tour of the Center.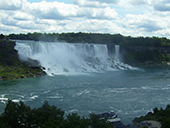 The cost for this tour is $90 per person which includes motor-coach transportation, guided tour, and dinner. If the participant chooses to drive him/herself to Niagara Falls and only participates in the tour of the Culinary Center and dinner, the cost is $50 per person.
*If you choose to drive yourself, you will not have a guided tour of Niagara Falls with this option. The tour guide will only be on the bus and the tour of the Falls will be conducted on the bus also.
Reservations for this tour must be made by March 13 so the tour company can make the proper arrangements. Participants may sign up for this tour when they register for the NTW on the registration website. This tour is at capacity and closed for registration.
Conference Tours: Thursday, April 16
Participants may choose only one tour and are responsible for their lunch expenses. Preliminary schedule: all tour stops subject to change.
Option 1: Keeping it Urban - Exploring Rochester's Downtown (Full Day Tour with the Option to Leave at 12:30 pm)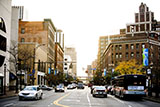 Visit Goodwill of the Finger Lakes and the Association for the Blind and Visually Impaired. Goodwill of the Finger Lakes hosts a manufacturing division, a phone contact center, food service hot-line, and vision rehabilitation center. Next, attendees will tour Black Button Distilling at the Rochester Public Market. Participants will have a chance to do a little shopping following the distillery tour in the Public Market. Lunch will be available at Genesee Brewery which offers a restaurant and tasting rooms. The final stop on this tour will be the Rochester Permaculture Center where attendees will learn about the principles of permaculture, which is the development of agricultural ecosystems intended to be sustainable and self-sufficient.
Option 2: Dairy with a Dollop of Alpaca Wool
This tour begins at Springdale Farm, a 200-acre public demonstration farm that has been in operation since 1830 and provides unique demonstrations of modern agriculture. It is owned by Monroe County and operated by Heritage Christian Services, a non-sectarian human services agency that supports children and adults with developmental disabilities. Next, attendees will visit one of the largest dairy farms in New York, Lamb Farms, which boasts a 4,200 head cow herd and utilizes manure digesters to provide green energy for their operation. Tour attendees will have lunch at the Indian Falls Log Cabin Restaurant, which was once a part of the Tonawanda Indian Reservation. The last stop on this tour will be Alpaca Odyssey, a farm that teaches visitors about alpaca farming including sales, breeding, and boarding.
Option 3: Dairy, Worms, Alpacas, and Wine...Oh My!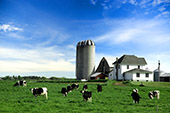 Coyne Family Farms has been in operation since 1922 and is currently operating a fifth-generation Dairy of Distinction. Tour this dairy operation and learn how they've grown their farm from 20 cows to a 1000 head herd. Next, visit a unique operation called Worm Power which was founded in 2003 as a way to link animal agriculture with plant agriculture by creating a professional grade organic fertilizer from dairy manure through vermicompost. Next stop is Hemlock Hills Alpacas, a 75-acre farm raising award-winning Huacaya alpacas. Tour participants will then enjoy lunch at Wegmans Market Cafe before heading to the last stop of the day, Deer Run Winery. Deer Run is one of the newer Finger Lakes wineries that has produced several award winning wines.
Option 4: Organics, Specialty Foods, Amish, and Mennonites...One of These Things Is Not Like the Other
First stop on this tour is Wegmans Organic Farm which develops and shares best practices with their customers and partner-growers in the grocery chain's efforts to procure as much as possible from local growers. Next, tour participants will have the opportunity to enjoy lunch at Oak Hill Bulk Foods, a family-owned specialty food store and cafe. Last stop on the tour is South View Angus Farm where the family raises certified organic Angus beef. This tour is at capacity and closed for registration.
Photos by VisitRochester
*Note: Tour stops are subject to change
Last updated: 30-Sep-2014 2:45 PM